Dendi's legal practice revolves around natural resources, mining, oil and gas, and other industries. He has been representing national and international clients from various industries in every stage of operations starting from financing, licensing, land acquisition and exploration to production. He also has notable experience in banking and finance as well as in corporate commercial practices.
Since 2008, Dendi has led ADCO Law team to represent clients in the acquisition of mining enterprises with a total accumulated value of transactions worth more than USD5 billion.
Dendi was granted an award as 'Leading Lawyer' in the natural resources industry and as one of 'Indonesia's Rising Stars' by Asian Legal Business. Dendi graduated from Faculty of Law University of Indonesia.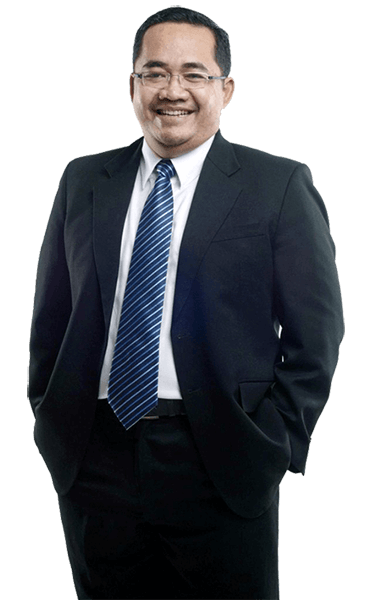 ADCO Law is a full-service law firm providing clients with 
a wide range of legal services
ADCO Law is a firm that offers clients a wide range of integrated legal services, including commercial transactions and corporate disputes in a variety of industry sectors.
Over the course of more than a decade, we have grown to understand our client's industry and business as well as the regulatory aspect. In dealing with business dynamics, we provide comprehensive solid legal advice and solutions to minimize legal and business risks.
From Upstream to Downstream, We Understand Your Industry
In complex transactions as well as in certain cases, we are actively engaged with financial, tax, and environmental specialists, accountants, and law firms from various jurisdictions to give added value to our clients. Having strong relationships with Government agencies, regulators, associations, and industry stakeholders ensures that our firm has a holistic view of legal matters.
ADCO Law is a Proud Member of the Alliott Global Alliance (AGA) in Indonesia. Founded in 1979, AGA is one of the largest and fastest-growing global multidisciplinary alliances, with 215 member firms in 95 countries.

As a law firm, we also believe in regeneration. To stay abreast of business changes and stay relevant, our formation of lawyers is comprised of the top graduates from Indonesian and international law schools.
We strive to provide high-quality, reliable, and affordable solutions to meet the needs of our clients. Our team of experienced professionals is dedicated to delivering exceptional results and exceptional customer service. Contact us today to learn more about how we can help your business succeed.
We are ready to provide you with our solid advice and solutions to minimize your legal and business risks!