ADCO Law is a firm that offers clients a wide range of integrated legal services, including commercial transactions and corporate disputes in a variety of industry sectors.
Over the course of more than a decade, we have grown to understand our client's industry and business as well as the regulatory aspect. In dealing with the business dynamics, we provide comprehensive and solid legal advice and solutions to minimize legal and business risks.
Corporate and M&A
With extensive experience in various industries, we help our clients carry out corporate actions from the due diligence stage to the merger and acquisition transaction process.
Read More
Manpower and Employment
We assist companies in handling human resource needs and work formalities such as company regulations, work permits and work agreements as well as labor negotiations in the event of a labor dispute.
Read More
Mining, Energy, Construction & Major Project We provide assistance to...
Read More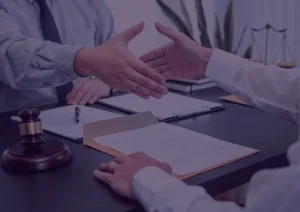 Litigation & Alternative Dispute Resolution We assist and represent multinational...
Read More
Manpower and Employment As the Indonesian economy grows, there have...
Read More
Business Competition and Anti Trust We help our clients to...
Read More
Insurance Comparative Guidelines
A comprehensive overview of insurance practices in three key Asian countries
ADCO Law, as a member of Alliot Global Alliance (AGA), is pleased to announce the release of our first Insurance Comparative Guidelines, which offer an exhaustive overview of insurance practices in three key Asian countries: Indonesia (represented by ADCO Law), the Philippines (represented by SKY Law), and Japan (represented by Spring Partners). We have endeavored to provide our esteemed clients with a complete understanding of the prevailing insurance practices in these jurisdictions.
ADCO Law and its lawyers have extensive experience in Indonesia throughout all stages of the
value chain in corporate and commercial business activities and detailed knowledge of the applicable laws and regulations in this area.
We provide the latest updates regarding Indonesian latest legal updates